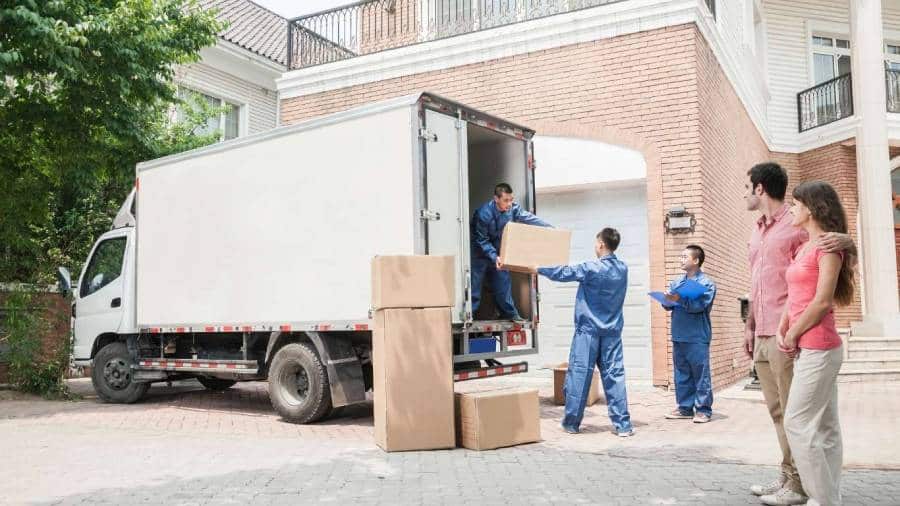 Moving to a different home or location is a decision that is not taken lightly. So is choosing a moving company to help you out. There are several important aspects that you have to take into account if and when you decide to move. 
Factors include figuring out logistics as well as making several trips to your home or office's new location, and in the process, you will also be looking into hiring a moving company. Especially if you have a lot of furniture or equipment to move with you.
Getting a trusted moving company to help you out is a great way to simplify the entire moving process. Sure, there's the factor of higher costs compared to having your friends or relatives help you, but you also need to be mindful that moving is back-breaking work. Giving that responsibility to people who actually know what they're doing is a big weight off your back. 
Also, professional movers won't just take the heavy lifting aspect off of your plate. They will also make your whole moving day run smoother. Not to mention, it would also free up your time for other important activities that need your attention.
When it comes to moving companies, just hiring any company you find on Google search won't do. There are a ton of different factors that you need to weigh and consider. 
We at Starving Students also understand that having a long list of things to check just so you can find a moving company you can entrust your move to is a very time consuming process. Hence, we have simplified the list and have aligned for you the top 3 questions you should always ask when looking for a moving company to help you on your next move.
How Good is Their Reputation?
Searching on online platforms like Google may not be the most reliable place to look for a reliable moving company. Fortunately, you have other sources you can rely on: Your Friends and other people you know.

At one point in their lives they may have already used moving companies in your area. All you have to do next is to reach out to them and inquire about their experiences and who their recommendation would be. 
This should provide you with valuable insights like someone you know having had a bad experience with what is otherwise known as a reliable company. Similarly, someone you know may have had an exceptional time moving with a company that is relatively new but just lacks a strong online presence. Starting with people you know will surely provide you with insight that you probably won't find anywhere online.
Starving Students is a good example. Being with the business for 50 years, you can be sure that people you know already have great insights about who we are and how we do our moves.
Now that you have the names of a few companies to look into you can then search for them online and check out reviews about them. 
People online usually bother leaving reviews for companies and brands if they've had a really exceptional or a really frustrating experience. Lucky for you, it is essential for you to be aware of these aspects before you hire a moving company. 
Now when it comes to reputation, there's always the question of whether to go for a company who is relatively new to the business or to trust one that has been in operation for at least a few years. 
This is highly situational. And this is why you should base it on information you find online to discern a general idea of their track record on different moving factors such as being on time, charging fair rates, and of course,  maintaining the condition of your furniture and appliances that they will be moving for you.
Are they Licensed and Transparent with Their Fees?
When you call to inquire about the services of a moving company, they will usually provide you a rate that is based on how far Point A to Point B of your move will be, as well as the number of hours and the number of movers they will need to load and unload your belongings.

Oftentimes though, what they provide you is just the base rate, and it doesn't include additional packing materials that may be needed during your move. It may also incur potentially higher rates to move heavy furniture, and even other incidental add-ons. 
Most moving companies can't give you a set estimate of how much you'll be needing to pay over the phone. But they can at least provide you with a general idea of how much you'll be spending overall. 
Don't forget to always ask about what aspects would mean additional fees from you. In case you find that the company isn't transparent with their response, it is best to just move on to a different company.
Another important thing to always keep in mind is the fact that not all moving companies you can find online are licensed. This is why you should never hire a moving company that isn't licensed and insured. Anyone can buy a truck and brand themselves as a moving company. However, only those who are insured, on top of being officially licensed are legally bound to protect your property.
Companies that have Interstate moving services are required to register with the U.S. Department of Transportation. They will then be given a unique USDOT number once they are registered. 
You can ensure a company has a valid DOT number, as well as insurance, by searching the Federal Motor Carrier Safety Administration for this number. 
It should be noted that regulations for intrastate movers are on a state-by-state basis. While most states have their own licensing requirements, researching intrastate licensing laws in your state, in order to verify whether the moving company you're looking into abides by them, is a good practice.
Are They a Good Fit for What You Need?
We at Starving Students have been in business for 50 years. We have moved millions of customers in the US. This is why we understand one basic principle: Every move is different. 
It doesn't matter if you're moving to a two or four bedroom house or even a studio apartment, it is essential that the moving company you hire can easily accommodate you through the process. 
Always think about what your individual needs are. Then from there, you can ask the right set of questions to make sure that the moving company you are considering is the right fit for you.
Some of these considerations are:
If the moving company has a truck that is the right size to fit all of your belongings..

If the company can provide you with additional packing supplies that you would need, like moving blankets, bubble wrap, garment boxes, and other equipment critical to your move

If the company you are considering is available to help you on a schedule that meets your needs 

If the moving company can guarantee accurate pickup and delivery dates on the times that are convenient for you.
Conclusion
With these three main aspects that we have aligned for you, you can now easily measure which moving company will help you on your next move.
If you're still unsure, or feeling uneasy about who to entrust your move to, call us at Starving Students and we will do our best to assist you in getting a moving company that is the right fit for your needs.