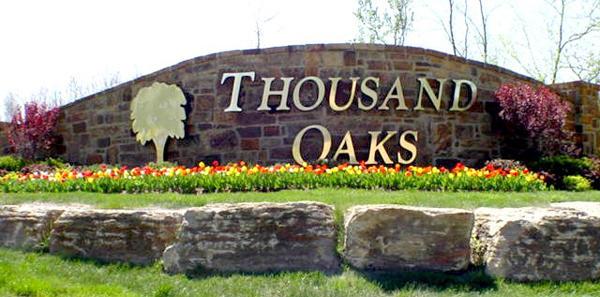 All Thousand Oaks movers are not created equal! As far as local moving companies go, Starving Students Movers has over 40 years' experience with lots of happy residential and commercial clients. Call us today for your local and long distance moving and storage needs.
For a free rate quote or more information, call, email or instant message one of our friendly moving specialists. Our trained, courteous staff is available to assist you 7 days a week!
Thousand Oaks is a beautiful place to live. Named after the oak trees that grace the area, it attracts those that love the great outdoors, natural beauty and gorgeous weather all year long, but also need to be close to 11,000,000 of their closest friends. Sitting on the old stagecoach route between Los Angeles and Santa Barbara, Thousand Oaks is a little like both of them. Part big city, part country ranch, and all heart.
That/s why folks in Thousand Oaks turn to Starving Students for their moving needs. People here know that with Starving Students they get a unique combination of big company organization with small company personal service. Big enough to handle anything that comes our way, small enough to consider every job our biggest job, worthy of our utmost personal attention.
Thousand Oaks is known for being a planned community, one of few that stayed with the master plan. As a result, the city has fewer of the problems of other cities of similar size, such as traffic congestion and pollution.
Folks around here understand the value of having a plan, of thinking ahead. Maybe that's why we get along so well. Starving Students Movers has friendly moving specialists available to give you a free quote, provide you with more information, book a job, set up portable storage, assist you in any way you need, 7 days a week. We have moving tips, moving advice and moving checklists to help you (and us) be prepared.
The Thousand Oaks Library system is consistently ranked as one of the best public libraries in California. The library consists of the Grant R. Brimhall Library in Thousand Oaks and the Newbury Park Branch Library in Newbury Park.
Proudly serving Thousand Oaks, Ventura, and the surrounding locales including but not limited to:
Westlake Village
Agoura Hills
Simi Valley
Moorpark
Calabasas

Malibu
Camarillo
Fillmore
Santa Paula
Oxnard

Port Hueneme
Santa Monica
Santa Clarita
San Fernando
Beverly Hills
If you're looking at Thousand Oaks moving companies because you're thinking of moving here, you'll be glad to know it is among the safest large cities in the nation. In annual surveys. the city consistently ranks within the top 10 safest large cities (pop. 100,000- 499,999) in the United States.
Hollywood,1973. Two kids just out of high school use a WWII munitions carrier as a truck and start Starving Students Movers. In the 40 years since, Starving Students has become one of the most successful local and long distance moving companies in Southern California and beyond.
Moving to any of these locations in California? We can help:
Long Beach
Oakland
Orange County
San Marcos
Ventura

Pasadena
Redondo Beach
Riverside
Sacramento
Santa Ana

San Bernardino
San Diego
San Francisco
San Fernando Valley
Thousand Oaks + More
We've seen and moved a lot of famous people. Many are our most loyal customers. But even we were surprised by the names in Thousand Oaks. From Robert Altman to Tiger Woods, it seems like everyone has a home here.
Celebrities can be demanding (can't we all?) and since moving is a stressful endeavor anyways, moving a celebrity could be intense. But at Starving Students Movers we treat everyone the same: the way we'd like to be treated. Our goal, always, is a great job, efficiently done by helpful, pleasant professionals, at a fair price with no damages. It makes for a great environment, no matter what your location.
For a free rate quote or more information, call, email or instant message one of our friendly moving specialists. Our trained, courteous staff is available to assist you 7 days a week!
Keep smiling, Thousand Oaks. Starving Students Movers is here to help, putting our heart into every move. Contact us for a Free Quote on your Local or Long Distance move or storage solution.
Call (888) 931-6683 to get a quote.