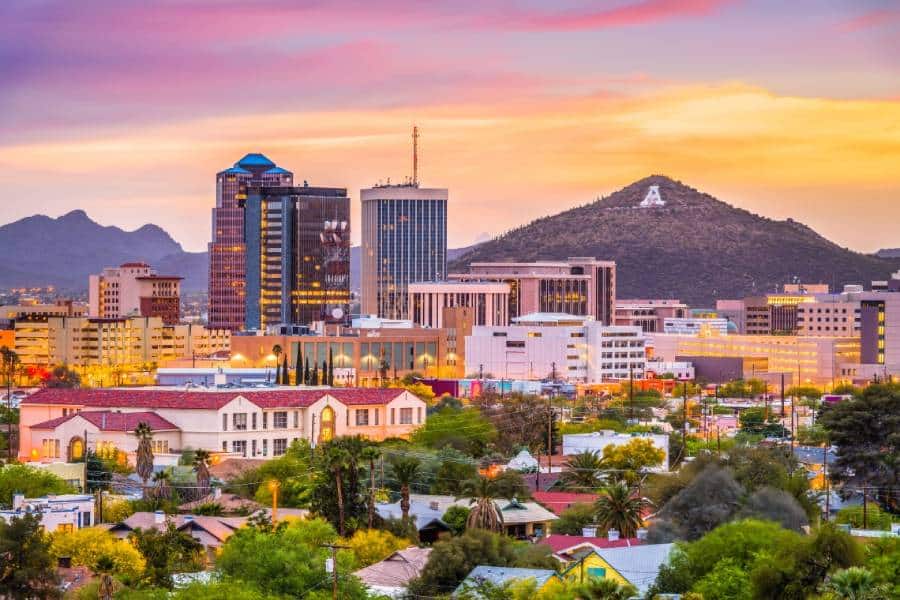 Are you looking for professional affordable Arizona movers? Our polite moving specialists are available seven days a week by email, instant message or telephone.
Starving Students Movers Tucson office has been moving families and businesses in the Tucson area for generations. We work tirelessly to give you the most value for your dollar.
We understand there are other movers Tucson residents can hire, but don't make the mistake of choosing other unreliable AZ moving companies; select Starving Students, the mover that cares, for your next residential, office, or commercial move. "We put our heart into every move."
We understand that you want to make your Tucson, Arizona move as seamless as possible, so we'd like to help you get acclimated. Tucson has great attractions such as the Pima County public library, Reid Park Zoo, and Edith Ball Adaptive Recreation Center. Access the official Tucson, Arizona Web site for information about dining, government, entertainment, and more.
Call (888) 931-6683 to book an affordable move in Tucson.