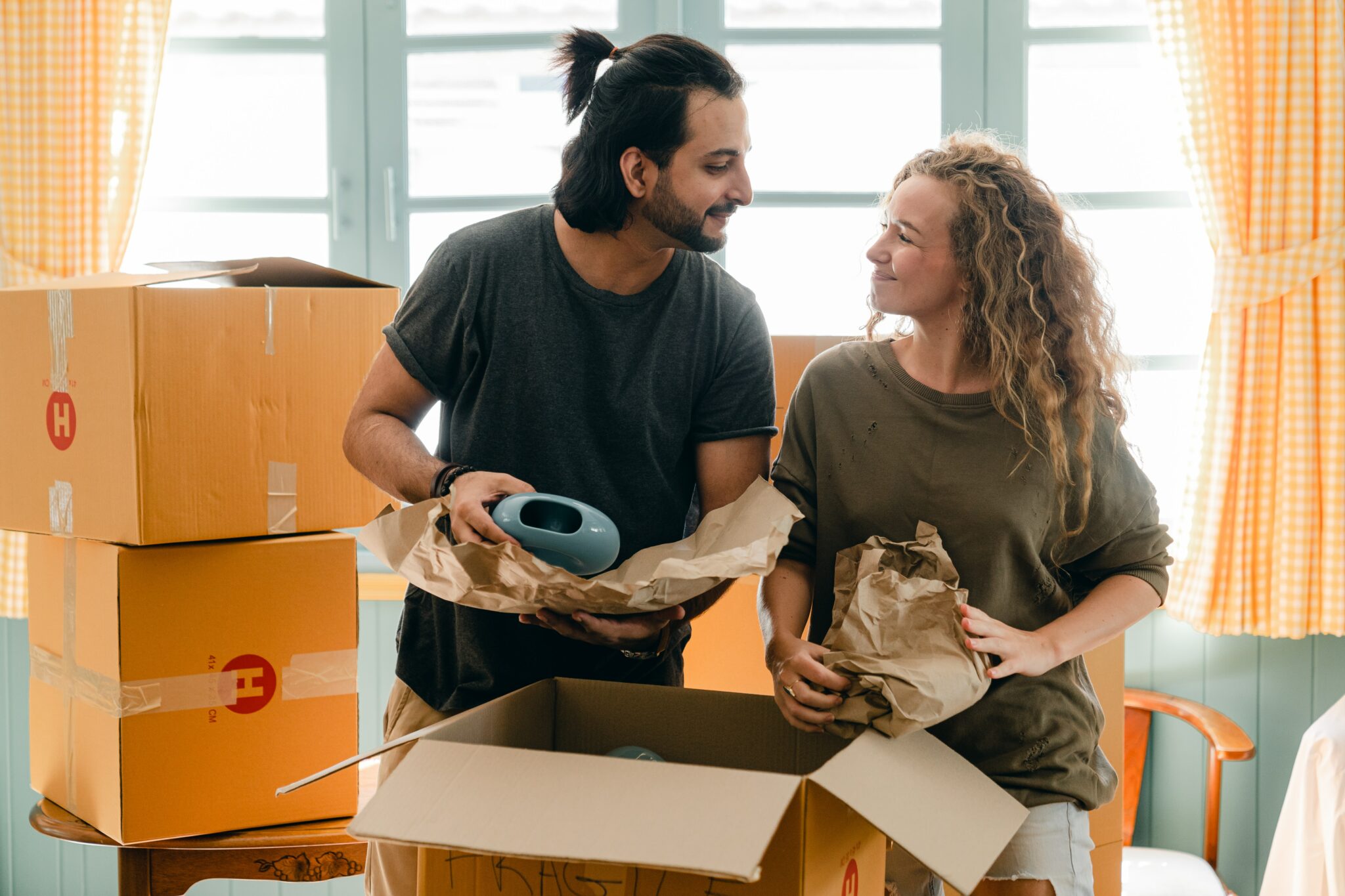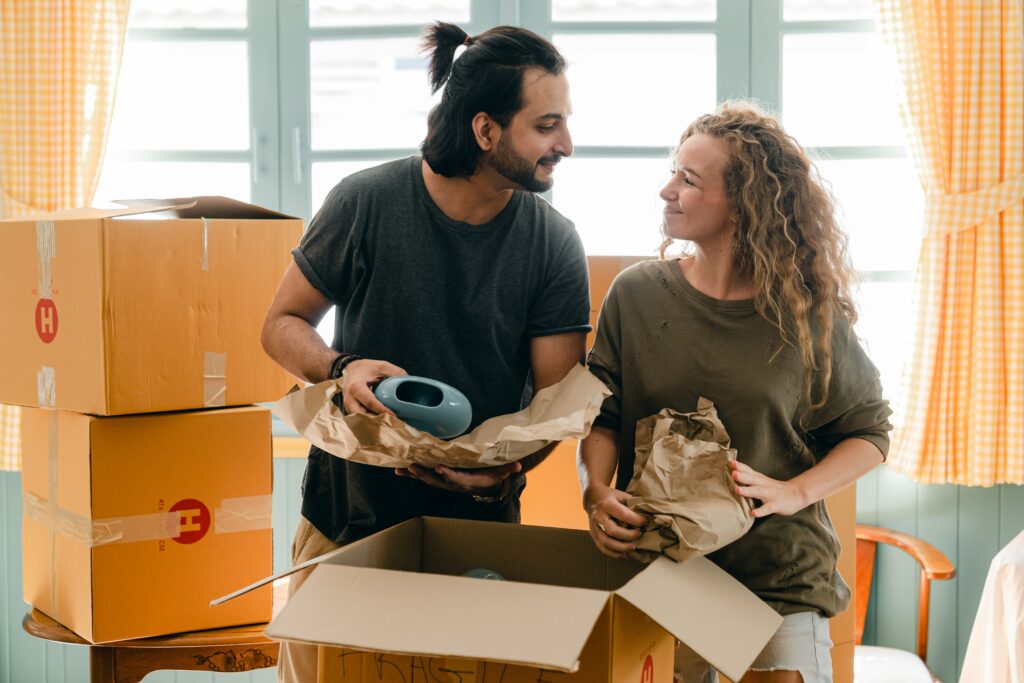 Moving can be costly, especially if you have a lot of stuff. Your best bet is to look for affordable long-distance movers to keep the costs down. Start off by contacting a well-established company like Starving Students which has been almost 50 years in the business. You can fill out the online form and get a free quote according to the number of bedrooms and distance. This number will also depend on the total weight you intend to move. Understanding what to expect will help you plan for possible expenses. You'll also want to factor in several other aspects of the move that can run up a higher tab.
Preparing and Planning Helps Lower the Number of Hours
When looking for affordable long-distance movers, you'll enter into a contract. This contract will detail whether you need packing services also.  If you can handle the packing part yourself, the moving crew can work faster. You'll also save on the final charge you pay. Preparing and packing will help cut costs, but what else can you do? Check out these few quick tips:
1. Get friends and family to help with the packing.
Packing for a move is a long and tedious task. Of course, you can contract your affordable long-distance movers to pack the stuff for you. But, you can also cut back the costs by inviting friends and family to help. In the months leading up to the move, invite them over on the weekends to help. Have a pizza and beer party, and get everyone to help with boxing. While they're working, ask for help with getting rid of unwanted stuff and decluttering your home. Your friends will help you make tough decisions on what to keep so you don't load up and bring unwanted clutter to your new place. At the end of a fun-filled day, you'll have all your belongings packed and good to go for the movers.
2. Label all the boxes.
Organize and label the boxes so the movers can get to them quicker and put them in the correct spot at your new place. This will help the movers during the loading, but will really come in handy for them (and you!) during the unloading. Knowing where everything goes is such a great time-saver. For instance, package kitchen silverware, pots, pans, chinaware, and other utensils, separately. Mark them with a "kitchen" label, so the movers can quickly place the boxes where they belong. Clothes will carry the label "bedroom" or "closet." And, toys and baby stuff can have the label "nursery."
3. Label the rooms.
Make sure to arrive at your destination well ahead of the movers. Open up the place to air it out and label the different rooms. When the crew arrives, walk them through the house quickly and indicate how you intend to use the rooms. For instance, "master bedroom," "kids' room," "library," "living room," and so on. This simple exercise will help your crew get your things in order. It will also eliminate having to move boxes by yourself later. When searching around for affordable long-distance movers, you might note that the company assigns a loading crew at the point of origin. However, the crew unloading the truck and setting up your furniture could be a bunch of local people. They can use all the help you can give them to get you organized faster.
4. Stage the smaller/lighter boxes before the movers get there.
Don't exert yourself too much, but if you can have the boxes in one place for the crew, it'll be super-efficient. Sort the boxes by size and weight, so loading them into the truck is quicker. You can also consider sorting them into fragile and non-fragile. Like, say, boxes with books that are heavy, but unbreakable. Then again, the kids' plush toys are lightweight and non-fragile. Your movers will know exactly how to pack the truck by securing the fragile boxes. They'll also use the non-fragile to build buffers for the other things.
5. If possible, bring over some of the valuables beforehand.
Most people make a couple of trips to the new city where they intend to move. You may have to complete several tasks before the actual move. For instance, looking for a new place, drawing up legal rent or purchase documents, and completing the paperwork. Chances are that you'll also visit to interview for a new job or meet with the family. Or, scout around for affordable long-distance movers who can bring your stuff over from the current home city.
Each time you travel, consider taking over the fragile, valuable, and loose items to your new place. If you can handle the computers, monitors, glass items, etc. that are not too heavy, that will move things along. Also, if you can take loose items like off-season clothes beforehand, even better.
6. Let's talk about the furniture.
Have a good idea where the big stuff is going to go at your new residence. If you can figure out where the couch, bed, and tables are going to go, you'll help the movers. They will be able to complete the entire task quickly and efficiently. Also, keep in mind that your movers cannot identify your furniture or know where it's supposed to go. For instance, the couch might be designated for the basement home theater. And, not the living room. Make sure you're around to direct the movers' efforts.
7. Plan your move during the off-season and weekdays.
If you're looking for affordable long-distance movers, know that they'll offer you competitive rates for weekdays and off-season moves. Further, traffic around these times is low on the roads. Unnecessary delays can add to the time taken to travel between cities. You must also book moving services well ahead of time. Scheduling your relocation around the holidays also works, because most people tend to avoid moving at this time.
With a little smart thinking, you can lower the costs of your long-distance moves and ensure that the entire task progresses without a hitch. Check with us at Starving Students, and we'll love to discuss your needs. Rely on us for expertise acquired from being more than five decades in the industry. Call this number: 888 931-6683.