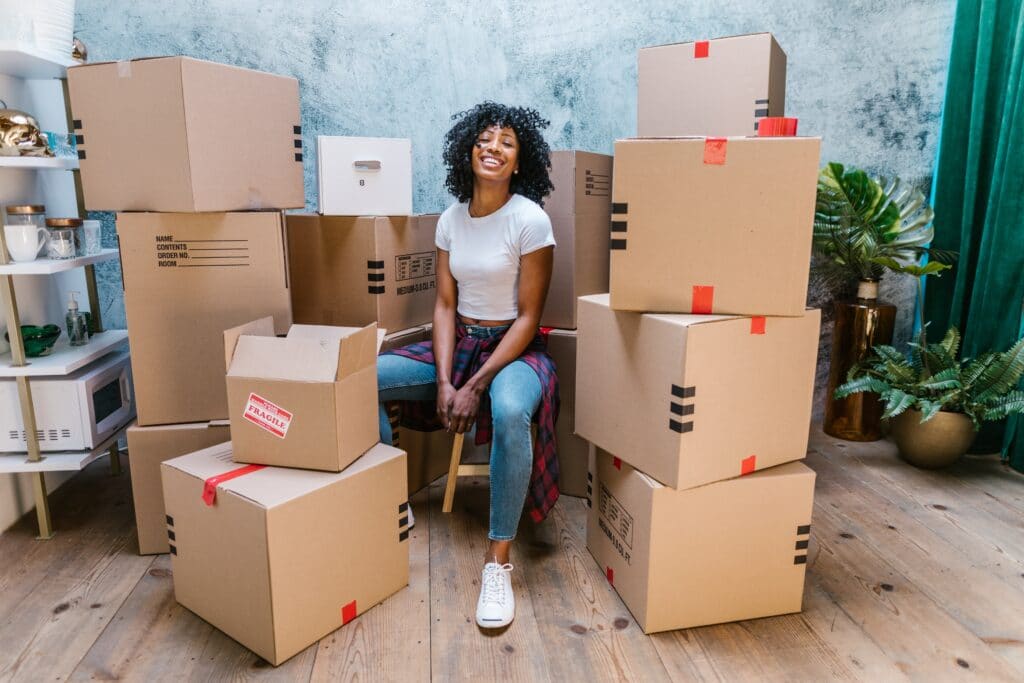 Moving a home or business is, undoubtedly, a monumental task. And hiring a reputable moving company is always advisable. Yes, you do have a cohort of friends, family, and colleagues who are happy to assist with the move. All you need to offer is a cold beer, pizza, and lots of laughter to get the job done. But, hiring the experts is a more practical option. Moving involves myriad aspects, whether to a new city or across town. This is why, getting experienced people can make a world of difference. You can confidently expect a seamless move with the crew taking utmost care of your belongings. So, how would you know if the movers are qualified for the task? Read ahead for some of the key factors to discuss.
How Experienced is the Moving Company
Should you Google "moving company," the list of movers and packers that comes up for your town is utterly overwhelming. If you're wondering how to identify the best company, check for how long they have been in the business. The longer the movers have been working with clients, the more hands-on experience they have likely gained. You can safely trust them to handle the little-known nuances of executing a move efficiently and on schedule. Check for the year when the company was established, the number of people they have helped, and their history. You may also want to ask them about their experience with executing interstate or cross-country moves.
Recommendations from Friends and Family
Did you know that, on average, Americans move house at least 11.7 times in their lifetimes? You're sure to know a bunch of people who have hired moving companies. Check with them for suggestions for movers they have used and their experiences. You can compare rate quotes, their skills, and their expertise in handling heavy and fragile items. Also, ask about on-time delivery and overall demeanor before making the final choice. You might even come across a reputable moving company that has worked with your parents or grandparents. What better way to prove exceptional success rates and a long track record in the business. While you're at it, check with them for the tips they offered the crew in appreciation for their time and effort.
Transparency in Costs
A good mover will suggest you call them, discuss the finer details, and then, arrive at a rate. This number can be an hourly rate or a rate calculated after assessing weight and distance. For instance, if you wish to move heavy items and furniture, you can expect the costs to be higher. That is, even if the house is small and has say, only one bedroom but also a study. Further, you may need a bigger crew to do the heavy lifting. And specialized packaging materials to secure your property to ensure minimal risk of damage.
Reputable moving companies may suggest taking an inventory of the items they will be moving before giving you an estimate. These nuances can ensure transparency in the final costs. Keep in mind that unexpected factors can add to the final charges you pay, such as:
Bad weather conditions
Heavy traffic on the roads causing unnecessary delays
Unexpected roadblocks necessitating time-taking detours, or just slowing down
Having reached out to different moving companies, you'll pick out the service that offers competitive prices that fit your needs and budget.
Availability of Customized Moving Services
Every home or business organization is unique when it comes to the belongings they need to relocate. You'll need a reputable moving company that can accommodate your needs. For instance, say you have young kids and a whole collection of plush toys. The movers should have the necessary materials to ensure that this precious cargo arrives intact at your new destination. Then again, if you're moving a gourmet ice cream store, you'll likely have a large collection of equipment. These may include freezers, utensils, churners, and fragile glassware that has to be transported with care. The movers should survey the items and create a customized plan that matches your needs.
Packaging Materials
One of the most critical aspects of the move is getting the appropriate packaging materials. The movers you select should provide all the supplies you'll need. Discuss in advance whether you would prefer to pack some of your things on your own. Or leave the entire project to the experts. Accordingly, you can discuss options like getting boxes from family and friends and sourcing them from offices and supermarkets. If you can handle some of the packing tasks, that could bring down the moving costs in terms of labor and time.
With so many aspects involved in relocating your home or business, your best bet is to work with experts who have decades' worth of experience. Entrust the entire task to the teams assigned by Starving Students Movers. Sit back, relax, and get set to begin life in the new city. Stop worrying or have any of the stress that typically comes with a move. Call us at this number: (888) 931-Move(6683), and let's talk some more.