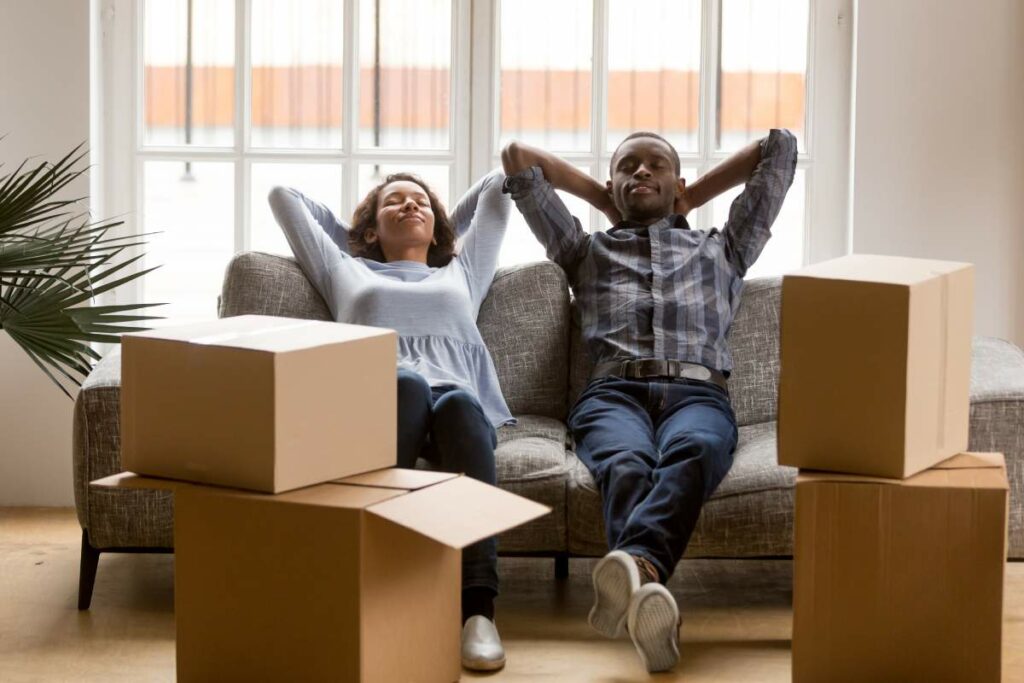 Moving to a new place can be both thrilling and nerve-wracking. It's a big change and it takes a lot of your time and energy. To make the process easier, we've compiled four useful strategies that will ensure your transition is as smooth as possible. With these tips in hand, you'll have the tools needed to tackle any moving stress you may encounter along the way.
1. Plan Ahead
It's essential to start planning your move well in advance. Creating a moving checklist is a great first step. List all the tasks you need to complete, such as:
Notifying utilities
Updating your address
Scheduling movers
Having a comprehensive checklist will help you stay organized and ensure nothing falls through the cracks.
Since moving can be expensive, budgeting your expenses ahead of time will help you make the most out of every dollar. Take some time to plan and set aside funds for hiring movers or purchasing packing supplies.
2. Declutter and Organize
A great way to alleviate the stress of moving is by sorting your belongings into categories. For example, you can create piles labeled "keep," "donate," "sell," or "discard." This will help you decide what should come with you in your new home.
After you've given yourself a fresh start and decluttered your space, it's time to take the next step in organization. Pack items from the same room together with creative labeling solutions. We suggest color-coded labels or numbering systems that will make unpacking easier.
While you're organizing your belongings, make sure to pack an essentials box. Fill the box with key items like toiletries, clothes, and documents that you'll need right away. Make sure to keep this special box close during your move. This way you don't have to search through multiple boxes when all you want are some simple necessities.
3. Seek Help and Support
Moving can be a tiring process, both physically and mentally. Start the transition with less stress by enlisting help from your friends and family. Having extra hands on deck will make a world of difference in lightening your workload while lifting spirits too.
When packing becomes overwhelming, professional packers will take the burden off your shoulders. For instance, if you have bulky or delicate furniture that requires disassembly and reassembly, professional movers can save you time.
Make sure that everything is done safely and efficiently with a little help from outside experts.
Wrapping Up: Embrace a Stress-Free Move
Remember, moving is not just about physical tasks; it's also an emotional journey. Embrace the opportunity to start fresh and create a welcoming space in your new home. Remember to take breaks and prioritize self-care. With the right mindset and these tips in mind, you'll navigate the challenges of moving with confidence and ease.
Make your move easier and hassle-free with our free moving quote today! Starving Students is here to help you get the best deal for a successful relocation.