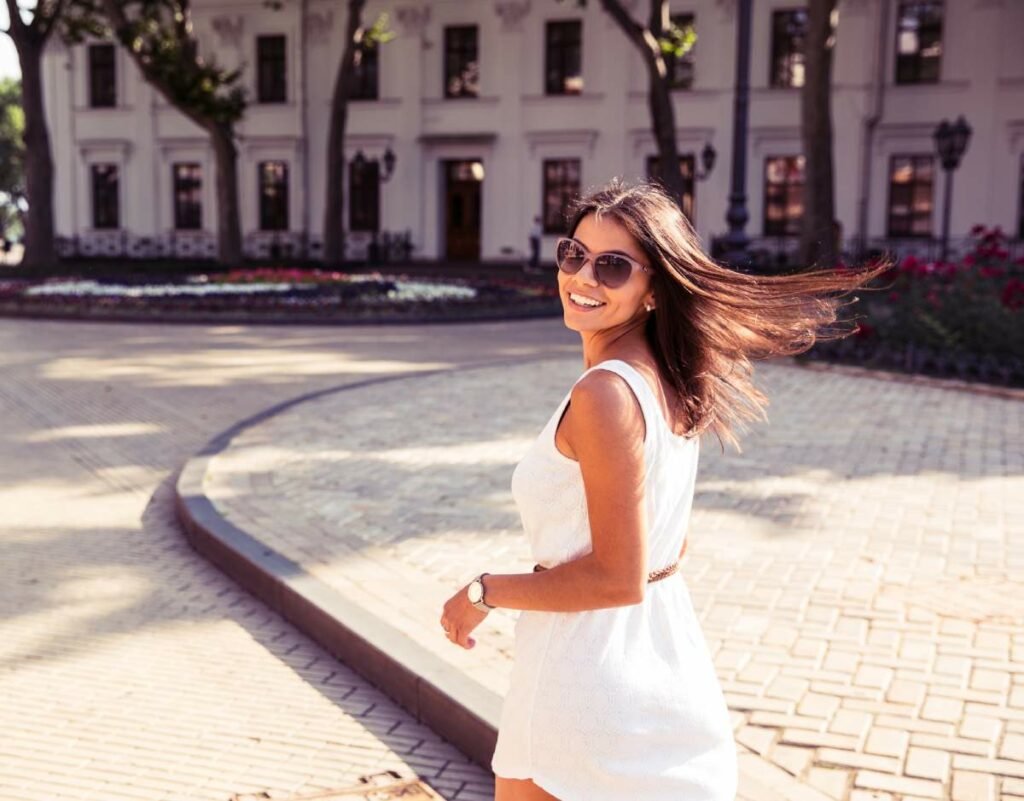 Starting over and moving to a new city alone are daunting tasks at any age, but moving to a new city alone in your 20s or 30s, when there's a good chance you're still getting established in your life and career, can be especially challenging.
Here at Starving Students, we understand the struggle.
There are many reasons people move, from divorces and breakups to career opportunities and the desire to carve out a life somewhere else that's either safer, more affordable, or more welcoming.
Regardless of the reason for your big move, we're here to help make it easiest with these five tips.
1. Plan & Research Before Moving
This is super important. While research comes naturally to some, others prefer to simply wing it — which isn't something you want to do when making a life decision as big as moving alone to a new city. That's because starting fresh and moving likely will cost you thousands of dollars, not to mention disrupt the everyday rhythm and routine of your life.
While moving can be and often is still a decidedly good thing, you want to be 110% sure about your move before you take any action, whether that's signing an apartment lease or deciding on an area to live in.
As Tiny Changes Matter notes, when looking into a new city, be sure to research such factors as:
Costs of living
Job prospects (even if you work from home, it's a good idea to be knowledgeable about the job market in the area you will live in the event you are downsized or laid off)
Demographics & safety statistics
Weather
Cultural & political differences
Specific attractions and points of interest you might enjoy (i.e. does the area you'll be living in have nearby grocery stores? How's the transit? Are there other people your age in the area?)
2. Build a Support Network of Friends & Coworkers
Moving to a new city alone in your 30s or even 20s is daunting, largely because if you're moving solo, you'll likely be leaving behind a network of friends, family, chosen family, or other loved ones. The solution? Network, network, network!
We don't just mean attending business luncheons or hitting happy hours with your coworkers, though these things are good.
We also mean joining local Meetups, striking up conversations with neighbors, volunteering with like-minded individuals, finding local events to attend, going on safe dates, and more. By all means, be safe and be aware of your surroundings, but don't be afraid of putting yourself out there and stay open to new experiences!
On the other hand, don't be shy about using technologies like FaceTime and Skype to stay in touch with old friends and family as your transition.
5. Carve Out Your Routine & Curate Your Space
Make your space reflect your personality and your values so home becomes a sanctuary no matter where you are in the world. And remember, establishing a routine can help you feel settled more quickly.
That having been said, remember that moving anywhere alone is a big step and it will take time to fully acclimate. So hang onto the mantra "Progress not perfection" and give yourself a pat on the back for getting outside your comfort zone and making such a big life decision!
Looking for Reputable Movers? Starving Students Can Help!
Ready to budget for your next move as part of the research & planning process? Get your free moving quote with us now.