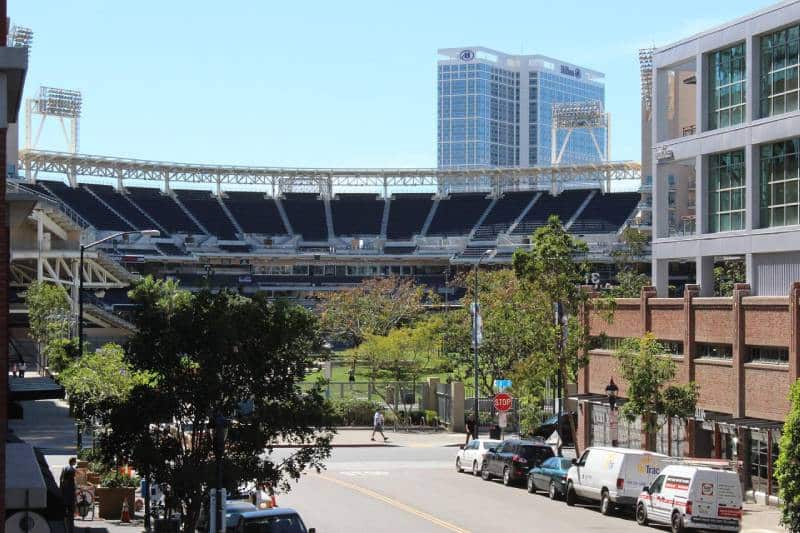 Whether you're moving across town or from other locations, you'll want to hire the best movers in San Diego. Getting in touch with local people is always advisable. That's because they can provide you with in-depth information about how the city works. Their familiarity with the different areas and communities can prove invaluable when you're figuring out the actual move. Here are some of the practical tips you can expect from the trained crew at Starving Students. Tap into their half a century's worth of experience in the moving industry. And you'll soon be settled into your new home.
You Can Plan The Move At Any Time Through The Year
"America's Finest City", San Diego has a fantastic all-year climate. You can look forward to warm, sunny summers when the temperature does not go higher than 90°F (32°C). Winters tend to get cloudy and cooler, but it's still pleasant with temperatures averaging at 66°F (19°C). The city gets a maximum rain of 2.1 inches (5.3 cm) in winters, which is negligible.
Since the weather is awesome, you won't have to worry about planning your move according to favorable climate conditions. Typically, moving house gets complicated in locations that get heavy snow or rainfall with bitterly cold weather. Not so with this city. Nor will you have to worry about paying higher charges to the best movers in San Diego. In most other cities, moving costs tend to be higher during the prime moving season, which is usually summertime.
You'll Factor in the Traffic
Like most other metropolitan cities in the US, San Diego has its fair share of traffic. You can expect jams on the freeways and arteries leading to downtown areas from 6:30 am to 8:30 am. At times, traffic can also extend up to 9:00 in the mornings. As for the evenings, 4:00 pm to 7:00 pm is the main rush hour on the freeways leading away from downtown San Diego. Fridays can be busier, and you might want to avoid the I-5 from Carlsbad to downtown. That's the route party-goers and tourists take for reaching the hip and happening spots in the city.
When working out the best time for moving, your best movers in San Diego may suggest that you pick afternoons. That's when there's less traffic on the roads. You'll also want to do this mid-week since most people move house on the weekends. Booking a moving service will be easier and most crews are available.
You'll Pick the Right Community with Care
Many factors go into selecting the right neighborhood to buy a place like proximity to a good school district. Or, the best shopping centers, entertainment venues, and health care in San Diego. If you work in a downtown place, you might want to get a place close by to make the commute easy. You could walk or invest in a bike to get around. Most San Diego residents living in locations like Little Italy or the East Village prefer the bike to escape the traffic. You'll also find public transport like the bus service and trolley lines.
But before finalizing where to live, check for adequate square footage to fit in your furniture, boxes, and other belongings. That's because East Village primarily has apartments, luxury condos, and warehouses converted into multi-family homes. If your place is too small, you may have to get storage solutions for the extra stuff or liquidate them before moving.
You'll Check the Access Streets to the Property
What many homebuyers tend to overlook is the access streets to their property. There are several neighborhoods with streets that are too narrow for the moving truck. If you have more furniture and boxes, you'll need spacious trucks to transport all of them. Then again, parking in front of the house makes it easier for the moving crew to haul your stuff inside. The further away the truck is parked, the longer it will take the movers to complete the assignment. Factors like these can raise the final moving costs you pay.
Moving into a House or Apartment?
If you're moving into a neighborhood in Coastal or North County of San Diego, you'll find an array of houses. When walking through the two and three-bedroom homes, check for the navigability of the stairways. If you have heavy and bulky pieces of furniture, getting them to the upper floors could get tricky. Take the time to discuss your moving requirements with the best movers in San Diego. They'll advise you on whether the pieces will have to be disassembled at your point of origin. And later, reassembled in the rooms at your destination.
Then again, if you've chosen to move into an apartment, check if the elevators are spacious enough to haul the furniture to your floor. If you need the movers to lug them to a second or third floor, that could raise the final costs you pay.
House hunting when moving to San Diego, undoubtedly, involves careful consideration. But, before picking out the right place to live, you might want to pre-plan the actual move. Keep these factors in mind and contact a reputable moving company like Starving Students. Getting a quote early on will help you plan for the final costs associated with the move. Call us at 888-931-6683 and talk to our customer care agents. We'd love to help!