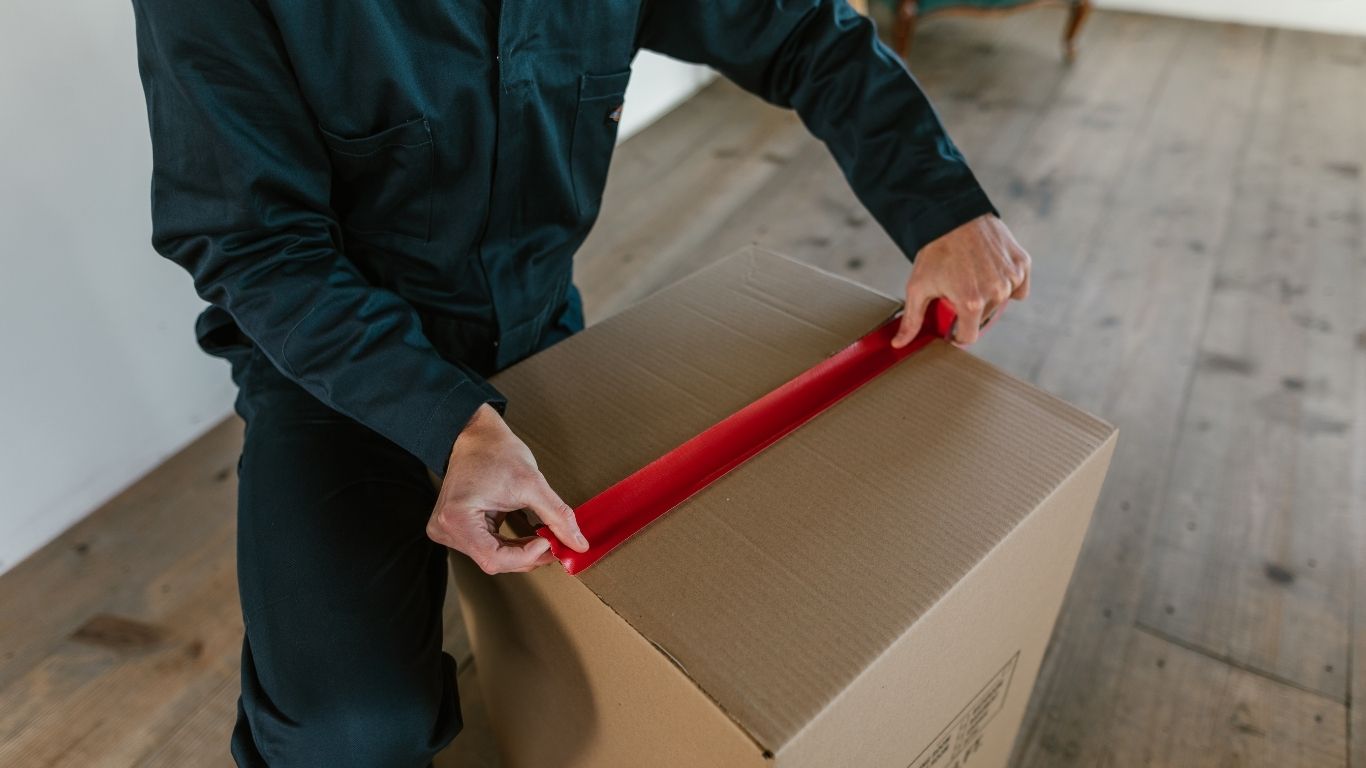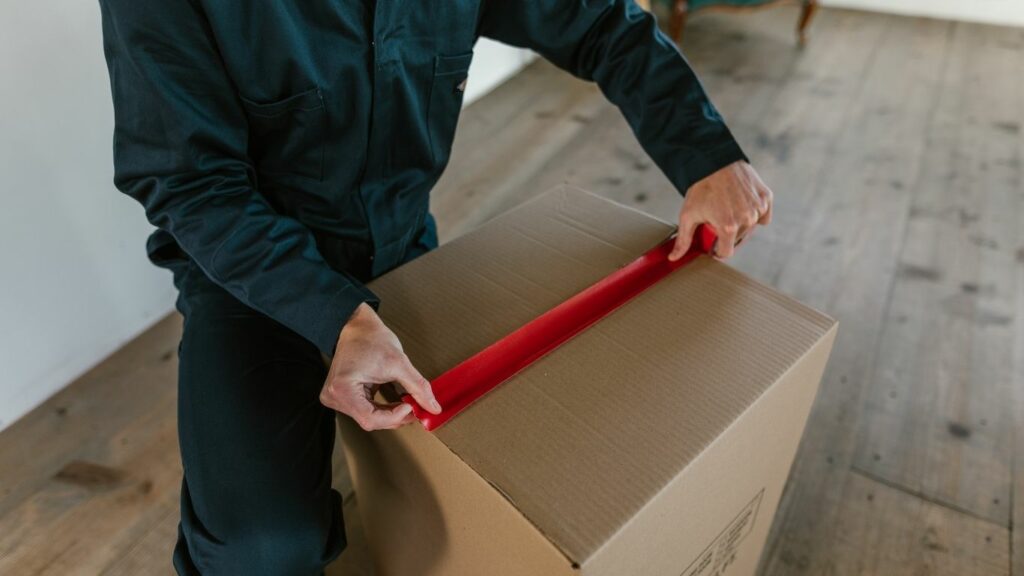 Moving is tough; moving during the holidays is tougher. But, it lets you start the year from a fresh, new space. You can ease the load of moving by following some tips and tricks such as planning ahead, scheduling tasks, and packing efficiently. A reliable mover service can take most of the load off by organizing your belongings and packing them properly. Using the appropriate packing materials prevents the risk of damage. And, you can rely on the experts to bring you the supplies you need. Interested in learning more about moving during the holidays? Read along!
1. Plan and Organize
Dedicate a month, if possible, to organize your move. Start planning all your moving-related tasks. Make a tasklist/to-do list and a schedule, and try your best to stick to it. Even if you can't start or complete packing, make sure to finish up as many tasks as you can. Holidays are busy seasons, so make sure you're not falling behind. Schedule time for tasks because you'll need to pack around holiday celebrations and spending time with the family.
Working on packing and boxing only on weekends and after-office work hours will take too long. On the upside, if you're moving during the holidays, you're sure to get a few extra off days because of the holiday season. You won't have to apply for leave or get into extra hassles to get a few days off and work on moving. Utilize this time in the most efficient way possible.
2. Shop the Necessities
Moving is not an easy task and you'll need supplies to help pack, such as boxes, scotch tape, cleaning supplies, etc. Shopping during the holiday sales (Black Friday, Cyber Monday, and more) can save you a lot of money. You'll be able to buy quality products at reasonable prices and advantage of holiday discounts and sales.
Cut your expenses further by saving some boxes from your holiday gifts and decorations. Utilize all the boxes you already own or collected during your holiday shopping. And, request friends and family to save the boxes they no longer need. If you've been shopping online and getting presents delivered, building a collection of Amazon boxes becomes easier.
3. Pack Smart
Packing is the most strenuous and time-consuming part of the moving process. Don't stress yourself out by overdoing it. Execute the packing and boxing for moving during the holidays in small easy steps. If you get too exhausted, get a muscle cramp from overdoing it, or throw your back. If that happens, you won't be able to work at all for the next few days. You'll need to be resourceful and efficient when packing as well. Check out these moving tips:
Use your cooking pots to hold smaller items like jewelry, makeup, and cutleries.
Use your soft clothes (linen, cotton) to wrap fragile things like chinaware, crystal and glass artifacts, and expensive artwork. That will cut back on the bubble wrap you'll use.
You don't necessarily need to fold and pack all your clothes; leave them in the dresser drawers and cover the drawers with wrap.
Don't forget to label all the boxes, so it's easier to keep track and unpack afterward.
Take pictures of the boxes after filling them for convenience and a precise idea about what went into them.
Deploy all the traveling suitcases and backpacks you can find. Grab a few from friends also.
4. Arranging Utilities Ahead of the Move
Call your utility company as soon as you confirm your move and new address. Inform them about your moving date and cancel subscriptions, so you don't pay the charges even after you move. Also, make sure the utilities are available and operating when you move into the new place.
5. Expect the Unexpected
Unexpected events and unexpected expenses happen all the time. Most people are not working during the holiday season, so some tasks may get delayed or take longer. Some may also charge you extra to work, given it will be a holiday. So, you need to be prepared for such inconveniences.
6. Weather and Daylight Saving
Checking weather forecasts daily to adjust your packing plans and other plans is a smart move. Also, take daylight saving time into account. Make sure to waterproof your belongings. The last thing you need is the sofas, chairs, and mattresses getting soaking wet in a downpour.
7. Get professional help
You don't need to take the stress of packing and moving alone. A reliable and affordable moving company is absolutely essential. Research and make a list of available and trustworthy services. Compare their pricing and request free quotes from a few companies before finalizing the best one. Make sure to mark out a budget, and see which moving service best fits your budget and needs. Also, remember to call and book your move well ahead of time. During the holidays, many movers are either not working or are understaffed. Their charges can also vary significantly. So, it is best to book them beforehand.
8. Make Arrangements for Kids and Pets
Having toddlers and pets around can slow down your moving preparations. If you have older kids, have them help you with packing their soft toys. This will also help them learn to take responsibility. However, it's best not to have small kids and pets around on the day of the move. Have your friends or family take care of them so they can stay safe and protected from the chaos of the move.
9. Declutter and Donate
Decluttering is a big part of your packing preparation. Decluttering can help reduce the number of things you need to pack, as you can get rid of things you no longer need or use. You can put these items to good use by donating to those in need. You can surely brighten up someone's day by donating during the joyous occasion of Christmas.
10. Enjoy and Prep for the Holiday
You don't need to put all your energy into packing and moving. Make sure to take in the festivities and build memories of a final holiday in the old home before you move. Remember to save the Christmas decorations for the last, so you can decorate whether you're at your old home or new home. Don't skip the holiday even if your home is in complete disarray. Make plans for celebrating Christmas away from home at a friend's or family member's place. Avoid the stress of organizing dinners, decorations, and having friends over amidst the packing. Your friends will love to have you over.
11. Budget Your Expenses
Holiday seasons come with a significant expense. Buying gifts for your loved ones, Christmas decorations, new clothes for your family- there are a lot of expenses to deal with. Affording a move during this time can add pressure. Moreover, you may need to spend a little extra while moving to get things up to speed, as everything is a bit slow during this time. However, you can solve this problem by saving a little extra from a few months prior.
Moving During Holidays? Let Us Help You!
Moving during the holidays can be highly stressful, but it doesn't have to be. Give yourself the holiday gift you deserve by hiring Starving Students to help with your move. Whether it's a local move, a long-distance move, or a packing need, we can ease the burden. With over 45 years of experience, we guarantee reliability, trust, and best value. for money.
Call (888) 931-6683 today to get a free quote or book!