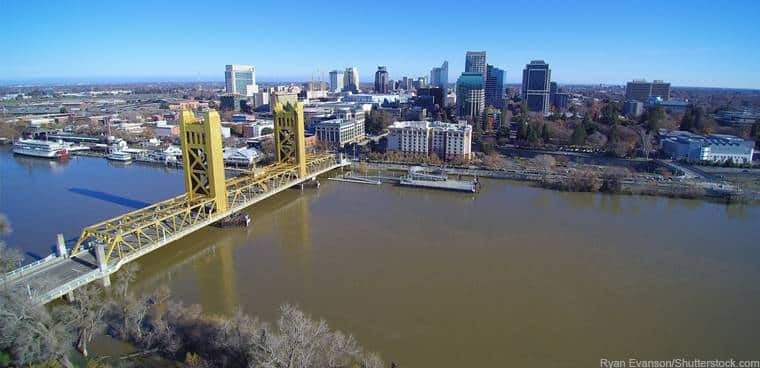 50 Years of Quality Moving Services in Sacramento
Trustworthy & Reliable Moving Company in Sacramento
For over 50 years, Starving Student Movers has been a reliable and trustworthy Sacramento moving company. We began with the mission of providing quality services in a no-frills and honest way.
We take pride in our reputation for offering the best value for the least amount of money. Our experienced and hard-working staff will ensure your move is done quickly and safely.
Competitive Pricing for Movers in Sacramento CA
At Starving Student Movers, we strive to provide the best quality services at competitive prices. We understand that our customers value their time and want to trust the people they are working with. With our competitive pricing, you can be sure that you are getting the best service for the price.
A Record of Excellence as Local Movers in Sacramento
Over the past 50 years, we have moved millions of people. Our success comes from our commitment to providing the best quality services at competitive prices. We take pride in our record of excellence and our dedication to customer service. Our experienced staff is dedicated to providing a smooth and stress-free moving experience.
What We Aim to Do For You
Our aim is to quickly and efficiently relocate your home or office with the ultimate experience in customer service. You can expect our affordable Sacramento movers to be courteous, hard-working, and familiar with routes in the area.
We provide local and long-distance moving services as well as packing services in:
Sacramento
West Sacramento
Roseville
Elk Grove
Rancho Cordova
Why Choose Us
Our customers select Starving Students because our professional movers get the job done right with finesse. Many moving companies charge higher minimums and more expensive rates but lack the value that we deliver.
Don't settle for cheap moving companies. Starving Students Roseville movers and Sacramento movers can offer you affordable moving services and so much more.
For Those Who Just Moved Here
If you are new to the Sacramento area, here are some great attractions in our area worth a visit:
Point West
Uptown District
Del Paso Heights
Sacramento Zoo
Sutter's Fort
Crocker Art Museum.
Visit the official Sacramento, California website to find information about our local government, sports, attractions, and more.
Call (888) 931-6683 to book a move in Sacramento, CA, or find us at our Sacramento locations.