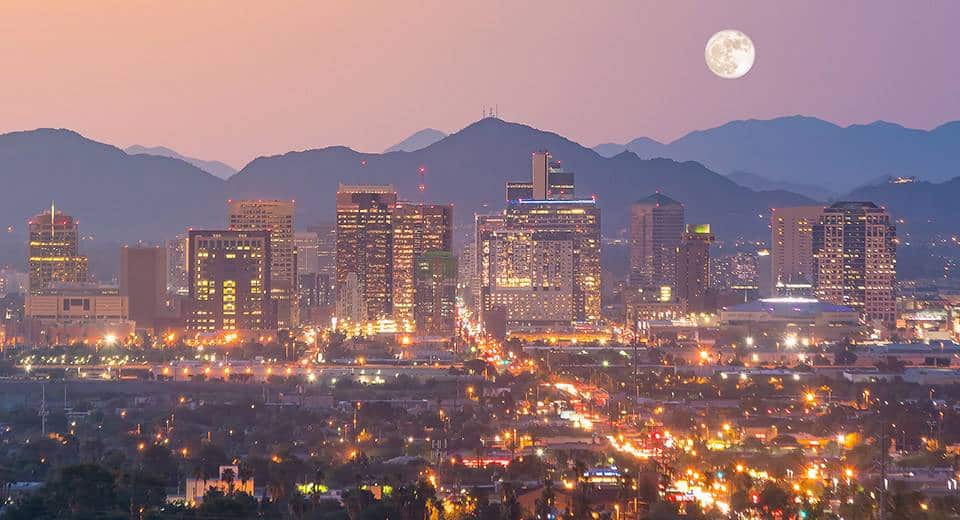 Are you searching for experienced, professional Phoenix movers? Starving Students Phoenix moving company is the one for you! Our movers have been serving the Phoenix, Glendale and Scottsdale areas for generations. We are affordable and well-equipped to handle your local move in the Phoenix area or long distance move outside of Arizona.
Starving Students movers understand how challenging moving can be. For this reason, trust the experts – our moving company has performed thousands of moves in the area over the years for our local customers, and have created a free Moving Checklist based on our expertise to help you stay prepared in the weeks and days leading up to your affordable move.
We understand that you want to make your Phoenix, Arizona move as seamless as possible. Arizona offers historic neighborhoods such as Brentwood and Coronado; hiking trails such as Papago Park and Camelback Mountain; and, great points of entertainment such as Orpheum Theater and Symphony Hall. Access the official Phoenix, Arizona Web site for information about the government, entertainment, and more.
Call (888) 931-6683 to book a move in Phoenix, AZ.