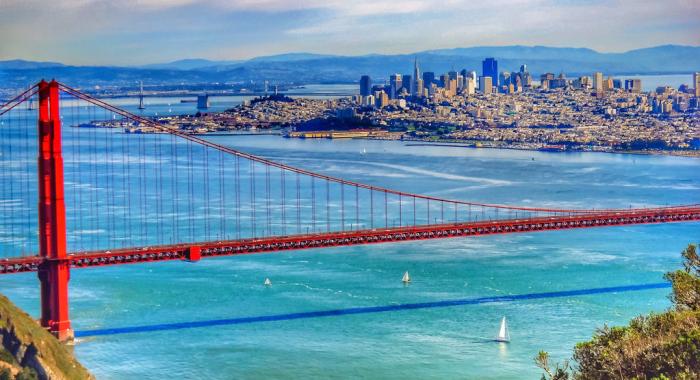 Starving Students, your preferred Oakland movers, has been the go-to moving company of many folks flocking to and from California ever since our founding in 1973 over five decades ago. Whether you are preparing for a local move in the Oakland area or are planning a long distance relocation outside of California, Starving Students will pair you with the best team of movers in Oakland
Starving Students: Not Just Another Oakland California Moving Company
The goal of Starving Students Oakland moving company is and always has been to simplify the often difficult relocation process to make your moving day as stress-free as possible. Because when you're worrying about things like how your new job will go or how you'll fit into a new city, or whether your new home or apartment will be trouble-free, the last thing you need to worry about is keeping tabs on your moving team.
Moving to Oakland? We're the Local Movers Oakland, CA Residents Trust
If you are looking for the best movers in Oakland, our team of dependable movers already has you covered!
If on the other hand, you are looking for advice to prepare for your move, please take advantage of our complementary Moving Checklist. Unlike some other moving companies in Oakland, CA, we strive to provide you with not just basic, cheap moving services, but answers to all your moving questions and timely, effective solutions to all your moving, storage, and relocation needs.
Need Movers in Oakland that Pack Your Items for You?
We service the Oakland, Berkeley and Richmond, CA areas with our moving services as well as other states!
Plus, in addition to our loading and unloading services, we offer packing and unpacking. Just let us know prior if this is what you need and we'll make sure your movers come prepared! Our professional, courteous Oakland movers can safely pack your belongings in boxes.
We're a Premier Storage & Moving Company in Oakland
As a contribution to our strong reputation as California movers, Starving Students Oakland moving company can also help you out with your storage needs, whether you live in Oakland, Richmond, Berkeley or beyond. We understand that you may be new to the Oakland, CA area and may not know everything the area has to offer. Oakland hosts such sites as the Paramount Theatre of the Arts, the Great Wall of Oakland, Studio One Arts Center, and more…if you ever have any questions, don't hesitate to reach out!
Get Your Free Oakland Moving Quote Today
Get your free moving quote now to see how much your move to or from Oakland will cost. We can't wait to assist you with this and every aspect of your big move. Bon voyage, and good luck!