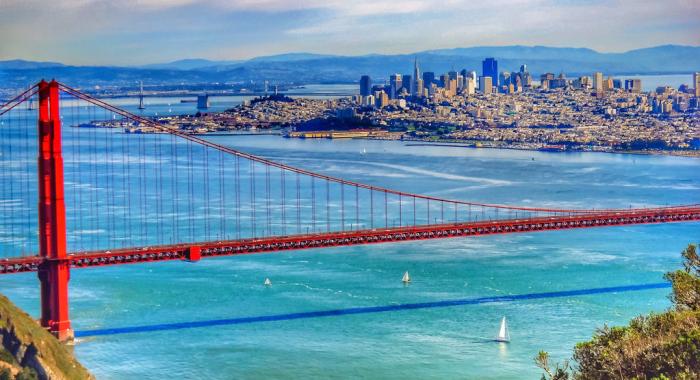 Starving Students, Oakland movers, are the preferred moving company since our founding in 1973. Whether you are preparing for a local move in the Oakland area or are planning a long distance relocation outside of California, Starving Students will pair you with the best Oakland movers. 
Starving Students: Oakland California Moving Company
The goal of Starving Students Oakland moving company is to simplify this difficult relocation process and make your moving day as stress-free as possible. If you are looking for advice to prepare for your move, please take advantage of our complementary Moving Checklist. Our Oakland, Berkeley and Richmond CA moving services also offer packing and unpacking, so just let us know prior if this is what you need and we'll make sure your movers come prepared! Professional, courteous Oakland movers can safely pack your belongings in boxes. 
As a contribution to our strong reputation as California movers, Starving Students Oakland moving company can also help you out with Oakland, Richmond and Berkeley storage. We understand that you may be new to the Oakland CA area and may not know everything Oakland has to offer. Oakland hosts such sites as the Paramount Theatre of the Arts, the Great Wall of Oakland, Studio One Arts Center, and more. 
Call (888) 931-6683 to book a move in Oakland, CA.