Moving into a new home, especially when you have kids, can be a tough task. Packing their toys is one of the very first things you need to do so that the children can settle down in their new home comfortably. Understanding how to pack stuffed animals for moving without damaging them can be a little bit harder than you might think.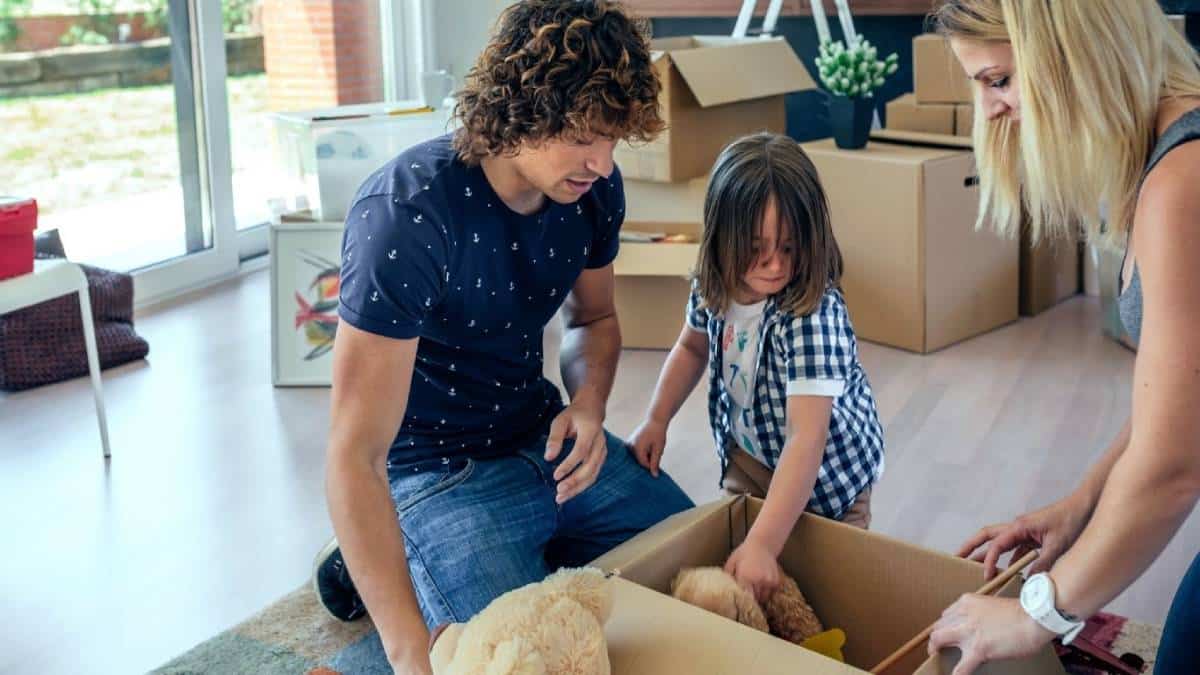 Stuffed animals play a vital role in a child's life since they are more than just toys. They are best friends that are always there for the kids, ready to listen, be with them, or console them in difficult situations. Most importantly, they are familiar objects in an unfamiliar environment which will make them feel secure.
What You Need to Pack Stuffed Animals
Before you start packing your children's stuffed animals, make sure you have all the necessary supplies at your disposal. Here's a list to help you out-
Packing boxes

Tapes

Wrappers (plastic or paper)

Ziploc bags

Bubble wraps

Water-proof bags

Labels

Scissors
How to Pack Stuffed Animals
Your kids might feel anxious about moving to a new home, especially if they have lived in their old home for some time. Or, if they have known it as their only home all through their conscious lives. This is why it is important to carry their belongings in an organized way to make it easier for them and also for yourself. The last thing you need is trying to get your three-year-old to sleep without their favorite unicorn at the end of an exhausting day.
Follow these steps below to learn how to pack stuffed animals for moving.
Categorize the Toys
When packing stuffed animals for moving, the first step is to check the entire collection of soft toys. Here are the things you should consider while sorting the toys. 
Favorite and Not-so Favorite
Identify the ones you can safely get rid of, like toys that are not needed or your kids do not play with anymore. But, tread carefully. Kids have this habit of unexpectedly missing toys they can't find. Asking your child if they want a toy isn't going to work. Instead, put away specific toys that have been ignored for a while now. This will help you pack the favorites separately so that you can unpack them first in your new home.
Condition
If you have a large collection of plush toys for your children, chances are high that many of those toys are not in a good condition. It's better to get rid of those ones, as stuffed animals do take a considerable amount of space. Donating those toys to underprivileged children will make their day, and yours too. 
Dry-Clean (If Necessary)
You'll need to clean some of the plush toys before starting to pack them. Sending the toys to a local dry-cleaner is recommended, but it'll add to the moving costs. If you don't have the time to dry clean them, you can use a handheld vacuum cleaner to remove the dust particles, baby spit-up, and bits of food sticking to the fur. Make sure the suction power is set to a minimum to avoid damage to the stuffed animals. Cleaning and drying the toys thoroughly is important just in case you don't get around to unpacking them right away. If they sit untouched for a while, they could attract mold. 
Don't try to rush things and wash the toys in a washing machine. And, check labels for directions on how to maintain them first. Your children won't be happy to see their favorite toys ruined. Also, don't forget to pull the batteries out of the stuffed animals that have them. Dry-cleaning the toys with batteries inside may damage them. 
Wrap and Pack
By now you should know which toys should be wrapped and packed separately. For starters, bigger toys and your kid's favorite toys should be segregated. 
Here are the steps you need to follow to properly wrap stuffed animals- 
Pick the right-sized wrapper

Place the toy on the wrapper

Fold the wrapper over the paper, do a double-fold if necessary

Use tape on the edges and the middle to hold the wrapper together

Use labels if the wrapper is not transparent

Put the toy inside a carton
You may also opt for big Ziploc bags instead of regular wrappers. Ziploc bags are usually more secure and don't need labels since they are transparent. 
You may also pack stuffed animals for moving in plastic bags, tie the tops, and put them inside the cartons.
Once you are done wrapping the toys, put them in cardboard boxes, and seal the boxes with tape. Remember to use labels, or finding the boxes carrying your children's toys might become difficult when you reach your new home. And, carry the batteries separately in a waterproof bag. 
Place the Stuffed Animal Boxes inside the Moving Truck
Even though stuffed animals are not considered that 'fragile', you need to make sure nothing heavy is placed over the boxes containing your kid's plush toys. Stuffed animals are squishy, and they may get deformed if something heavy is placed over them all throughout the drive. 
You need to place the plush toy boxes over the boxes carrying heavy stuff. You should also let your movers know that these boxes contain squishy toys and don't want them damaged. It's one of the basic steps of how to pack stuffed animals for moving.
Bonus Tips
Use Soft Toys for Securing Other Toys
Your children's other toys can be packed between the plush toys. Place stuffed animals inside plastic bags and secure the tops. Arrange them in the gaps to stop the other toys from colliding with each other. In this way, all of the toys will be safe and undamaged. 
Don't Pack Literally Everything
Remember, moving is difficult for your children as well. They have to get accustomed to an entirely new environment and make new friends leaving their old ones behind. Letting them have their favorite plush toy during the move can help reduce that stress. 
Before you begin packing, declutter your life to make moving day as affordable and stress-free as possible. Here are six professional ideas for decluttering before moving day!
Common Mistakes to Avoid When Packing Stuffed Animals
Now that we've covered some of the tips for packing your kids' favorite friends, let's talk about some of the don'ts.
Art supplies, paints, crayons, and other things should always go into a separate box. Accidents happen when you least expect them. 

Sealing each stuffed toy bag is always advisable, so they don't attract dirt and unknown odors. Kids are very sensitive to scents and want their toys to smell like they know them.

Don't try to squeeze in too many plush toys in one box. 
We're Here to Help!
Moving with your children and their large collection of stuffed animals? No need to worry or stress; let us help! Starving Student Movers is an affordable moving company with 45+ years of experience and trust. We can help you move locally or across the country at the most reasonable prices.
Call (888) 931-Move(6683) today to book us or get a free quote!
Final Thoughts
Soft and favorite toys can be your best friends when moving house. Always pack them up last. Put your kids with their toys and a couple of empty cartons in an empty room that you've already cleared up. You could also add their sippers and a few snacks. Gather up the kids and their things, last of all, when you're ready to leave. When you reach your destination, clean up a room, and set out all that final paraphernalia you packed. Your kids may not notice the different environment when they're playing, and you'll have time to get other stuff settled in. 
Unpacking your child's playroom in your new home can be a daunting task. But it can be a lot easier when toys are properly arranged beforehand. So, collect their favorite belongings and organize them properly to make the move easier. 
Also Read: Should you tip your movers after paying for their services? learn through our complete guide to find out why and how much you should tip movers for a local or long-distance move.