When moving a home or business in Los Angeles, one of the first questions you'll have is how much do movers cost? Several factors can influence the final costs you might have to pay. Read ahead for some of the criteria to keep in mind.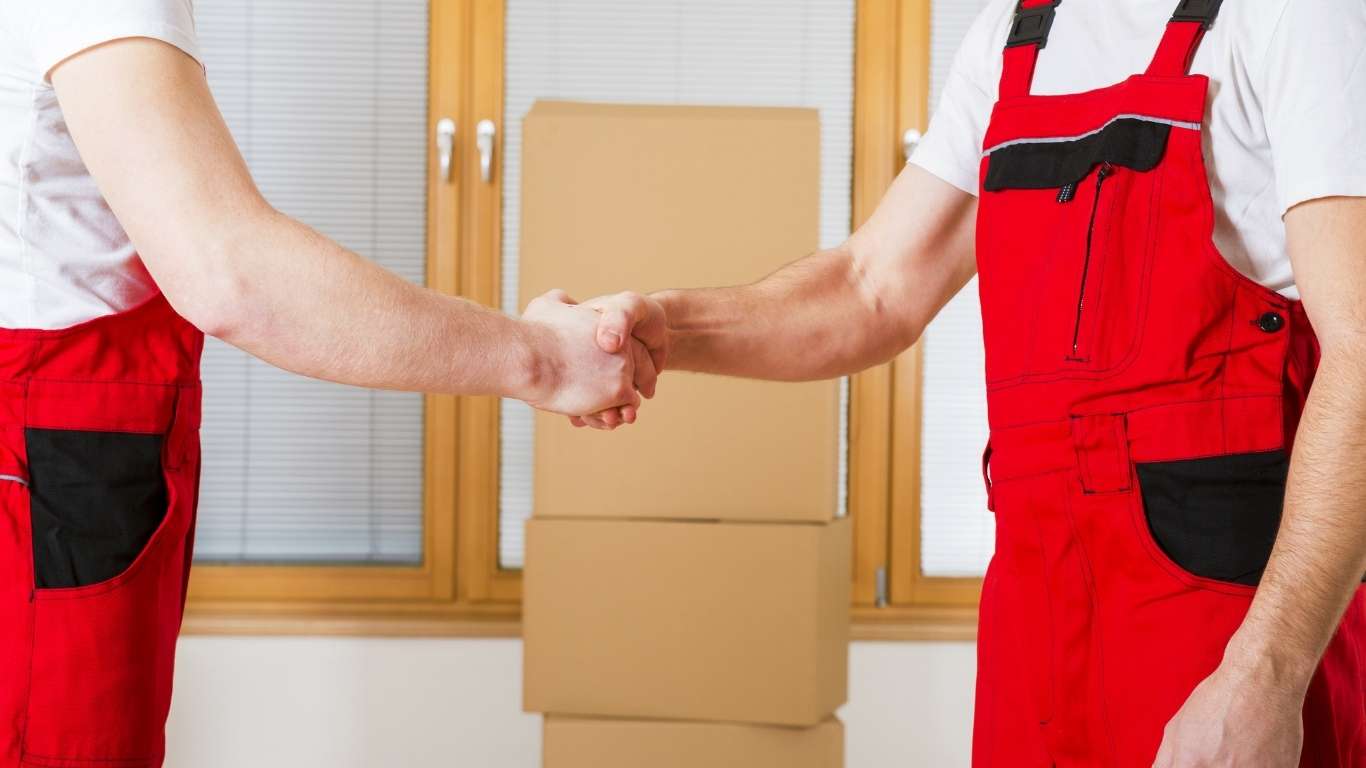 Factors that Influence Your Moving Costs in LA
1. House Size and the Volume of Your Belongings 
The size of your home influences the cost of moving in a big way. For instance, the moving fee for a studio apartment is likely much less than a three-bedroom apartment. The volume and weight of your belongings are other crucial factors. Heavy furniture like a king-size bed, pool table, piano, and antiques will cost you more than lightweight belongings like small dressers and chairs. Then again, the number of floors the movers may have to navigate when moving your things will also count. 
Most importantly, the availability of parking space around your home could raise the costs. The further the movers have to carry your furniture to and from the truck, the higher their charges will be, because of the added time and effort. 
2. Weather Conditions During the Move
You can keep your moving costs down by planning the relocation around the best seasons. For instance, the weather is relatively mild and warm during fall and spring in LA, which is why many people prefer to move house during this time. But, this is also the high season when moving companies are busy and booked. Scheduling a move at this time may cost you a lot more. 
You can get around the problem by planning your move during the off-season. Booking the company well before your expected moving date can also help bring down the costs. Also, book the movers mid-week to avoid moving during the weekends, holidays, and at the beginning and end of the month. Work out these factors when calculating how much do movers cost.
3. Handling Fragile and Expensive Items
Packaging and moving fragile and expensive items not only requires excessive precautions and care, but the movers may also have to bring in special packing materials to wrap and keep them safe. These materials can result in your running up a higher tab. 
4. Additional Services
When estimating how much do movers cost in Los Angeles, account for the additional services you may need. Customers who need their move completed within a specific deadline or need the movers to pack and unpack at the destination typically pay more. Disassembling and assembling the furniture and setting the pieces instantly in your new location will add to the final budget. Other possible overheads include extra moving insurance, long carry charges, and travel fees.
5. Tipping Your Movers
Tipping is a great way to show your appreciation for the time and effort invested by the moving crew. A 10% to 20% tip per local move is customary. While this charge is not mandatory, it's certainly a nice gesture. In most cases, you will need to pay cash for the tips. Though, some companies may allow you to pay the tip via credit card transactions.
Organize and mark things to help the movers find them faster and put them in the right location at your new residence. This will speed up the relocation and save money.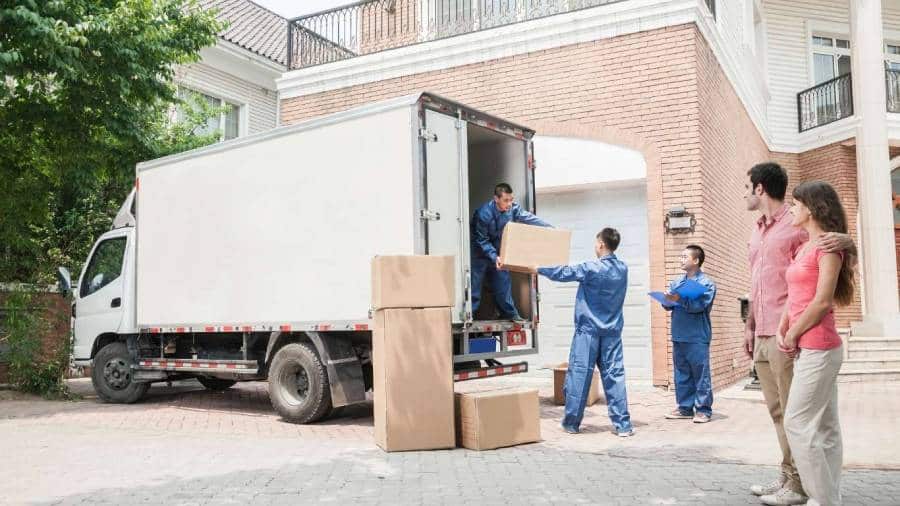 Costs to Move Locally in LA
If you are moving within your town or to a nearby city, that's a local move, and you will be charged accordingly. The charges will depend on the size of your home, the average weight of your possessions, and the hours needed to pack, move, and unpack them.
Companies that offer full-service moving can charge you in two ways:
Flat-rate contract

Hourly contract
You can also arrange to move your belongings with the help of family and friends. But then, you will need to pack your things, hire trucks, and unpack all by yourself. 
Full-Service Moving Cost
If you go with the full-service moving, it will cost you by the square footage of your home and the distance you are moving. You can expect that the move will take one to two weeks to complete. 
Most companies provide the following services with a full-service contract:
Packing belongings

Disassembling furniture

Loading the belongings

Transporting the belongings to the destination

Unloading the goods

Unpacking

Assembling the furniture
Flat-Rate Contract
You have the option to get a flat rate contract from the moving company. This option typically has no hidden charges, and the final charges vary according to the criteria explained above.
Pros and Cons of Flat-Rate Contract:
Flat rate moving can get tricky during execution. While you'll confirm the volume of your belongings over the phone with the company to get a cost estimation, the final rate may change as the move progresses. You could have more furniture or need extra hands or trucks than you originally anticipated. All of these add-ons will cost you extra.
Pros

Cons

Ensure the fast and safe moving

Allows you to budget your moving costs

No hidden costs

Convenient for moving heavy, bulky, and considerable amounts of belongings.

Takes more time than the hourly-rate moving option

Costs more depending on special items

Companies may charge more for last-minute additions, heavy traffic, bad weather, tight spaces, and the number of stairs.
Hourly Contract
If you live in a small apartment with minimal belongings or shifting somewhere nearby, an hourly estimation can be a good option for you. Moving companies often charge by the hour to move locally. They'll include services like packing, loading, transporting, unloading, and unpacking, along with the cost of packing supplies and tips. Essentially, it's an all-inclusive contract. 
Pros and Cons of Hourly Estimate:
Pros

Cons

Advisable for moving small apartments, fewer belongings, and short distances.

Perfect for small moving jobs

Can experience unexpected delays like bad weather conditions and heavy traffic

The budget can fluctuate due to the day and time

Estimating exact costs can be hard
Do-it-Yourself Costs
If you're making a DIY move, make sure to budget for the entire cost. For starters, you'll need boxes of different sizes, duct tape, wrapping, and stuffing materials that are typically available at the Home Depot or other similar stores. You may also need moving blankets and bubble wrap to protect the furniture and other fragile items. 
You can ask smaller stores for spare boxes and maybe get them free. Ask friends and families to save old boxes from Amazon deliveries ahead of time. They can be convenient and help you save on some of the costs. Also, factor in the charges for hiring trucks and workers to help with the heavier furniture. Friends and family are sure to help with the move, so you can save on the costs.
Tips for Saving On Your Moving Costs
If you want to save on costs, you can opt for the DIY option. But, moving all your furniture and other belongings safely and reassembling them at your destination can be extremely challenging. Here are some of the tips you can use to cut down on the costs of hiring professional movers and packers.
Schedule your move earlier to make substantial savings on the cost. Booking 2-4 weeks earlier can save you great hassle and money in the busy seasons.

Schedule your move outside of holidays, weekends, and rush days.

You can cut moving costs by getting rid of unwanted and unusable stuff. Have a garage sale to sell them for extra cash or donate them to charity. You'll reduce the weight of the things you have to move, pack your items efficiently, and spend less on the move.

Partial DIY moving can reduce the cost of your moving. You can buy packing supplies and move most of your belongings, leaving only the heavy furniture for the moving company.
Do You Have Any Plans to Relocate This Season? Contact Us Right Now!
Having a professional moving service takes a lot of stress off your shoulders while you're moving. You won't have to worry about your belongings being harmed or misplaced if they're caring and trustworthy. Choose Starving Student Movers to relocate to Los Angeles if you're looking for an affordable local and long-distance mover.
Call (888) 931-Move(6683) to get a free quote or book us today!
Moving across the country or just a few blocks is a bother. Moving may be stressful and difficult, especially without a plan. Thankfully, our expert moving staff at Starving Students knows exactly how to make your relocation as quick and painless as possible.
The Takeaway
Moving can be a tough task when you have zero experience on how to get it done. It is better to hire professionals to aid you in the relocation. They know how to pack your things properly to avoid damage and disassemble and reassemble furniture correctly. Take the time to check around for information about how much movers cost in Los Angeles. Compare the costs and pick the company that can offer you the best and most economical deals. Most importantly, rely on a brand that has decades' worth of experience in the industry and can guarantee you exceptional service. Contact us at Starving Students, and we'll give you an quote free of cost.